Established in 2002. GR Precision Mold - a leading supplier of precision molds and tooling parts, as well as turnkey solution, offering professional services for automotive, household,electronics, packaging industries, as well as the plastic parts of industrial tools and equipments.
Plastic Injection Mold + Plastic Injection Molding Production Services.
---Totally facility size:7000 m2
---105 Well trained employees
---Maximum Mold Size to 22 Tons, 2.3 meters
---ISO9001:2015 & ISO14001:2015 process Approved
---90% Molds had been exported to North America and Europe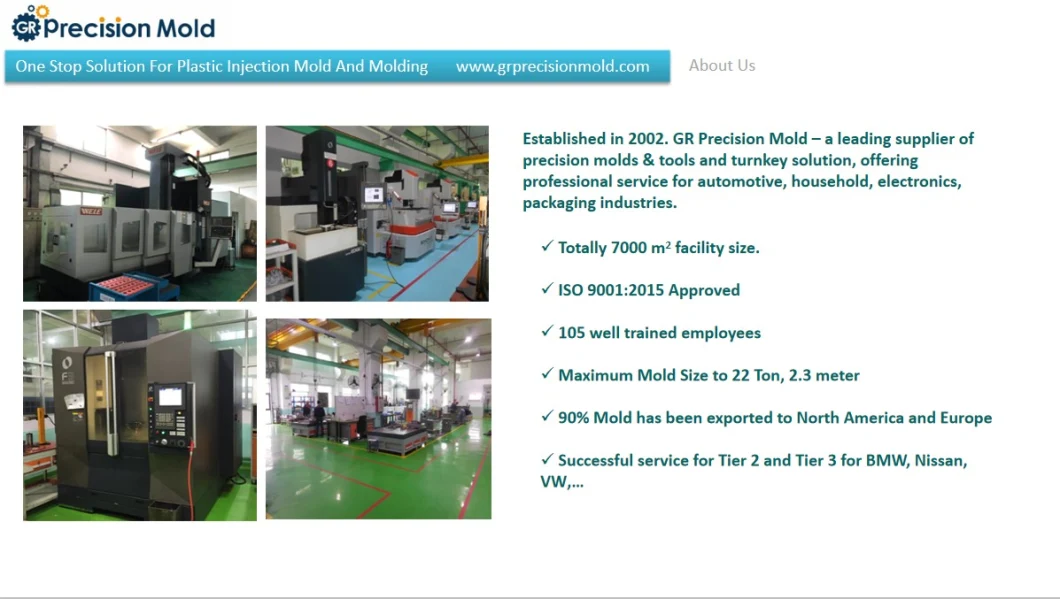 ISO 9001:2015 & ISO 14001:2015 Approved:
In order to organize processes and improve the efficiency of processes, we carry out strictly the ISO9001:2015& ISO14001:2015 process.

GR Follows the guidelines of the ISO9001 standard and meets customer requirements and statutory and regulatory requirements.


GR Precision Mold Team: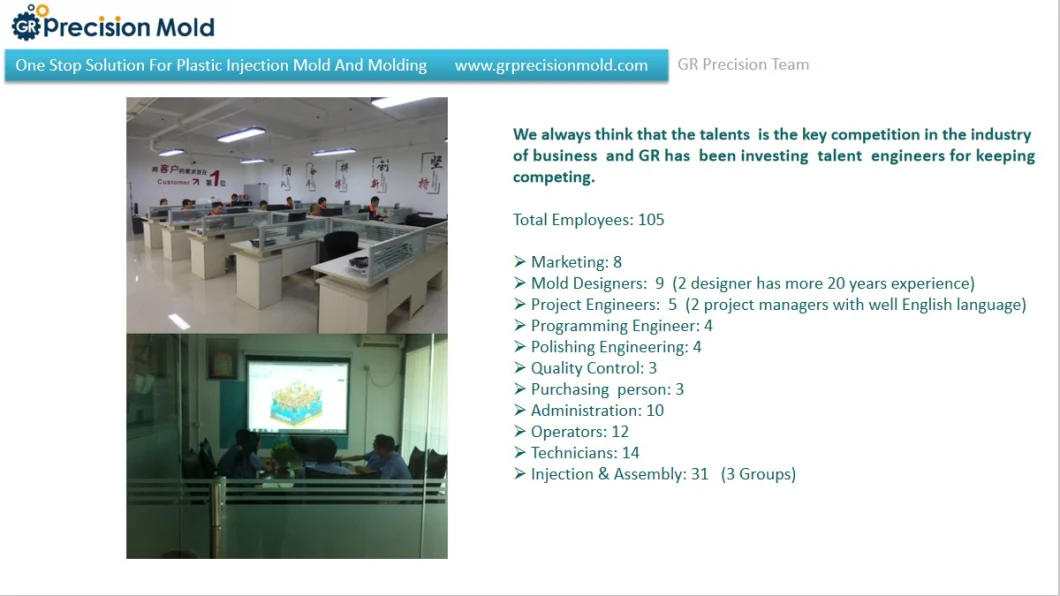 Main Mold Type:
We have two main directions to develop the business, firstly are eager to do the precision mold and the tolerance can reach to 0.005 mm, the other direction on large size mold and mold dimension reach to 2.3 meters.

The main mold types including: Two Shots Molds or Over molds Large Size Molds Prototype Molds Single Cavity Molds Multiple Cavity Molds Three Plate Molds Insert Molds Robot Transfer Molds Hand Transfer Molds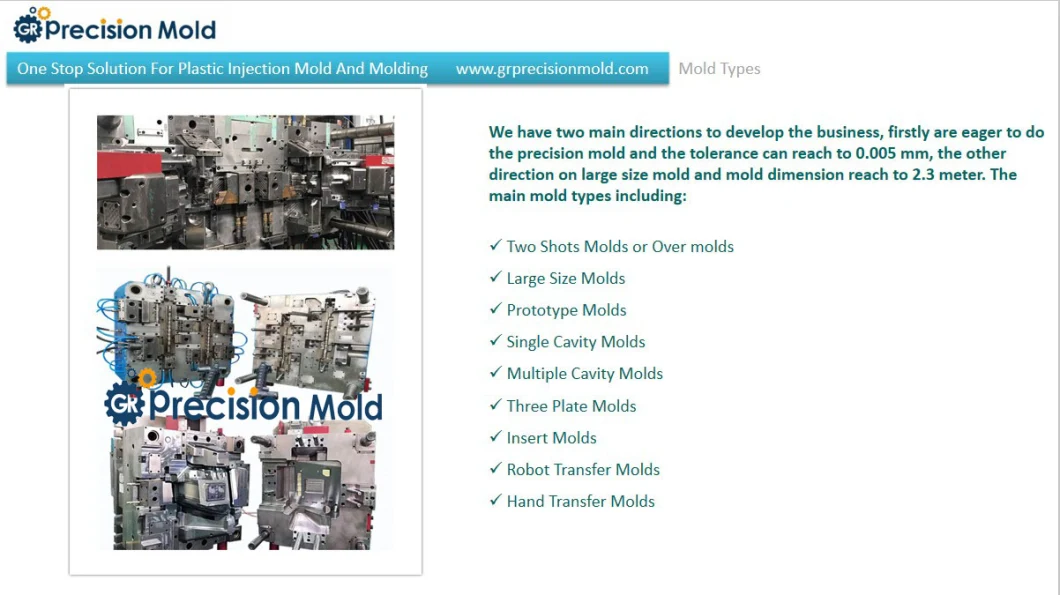 Mold Design Support: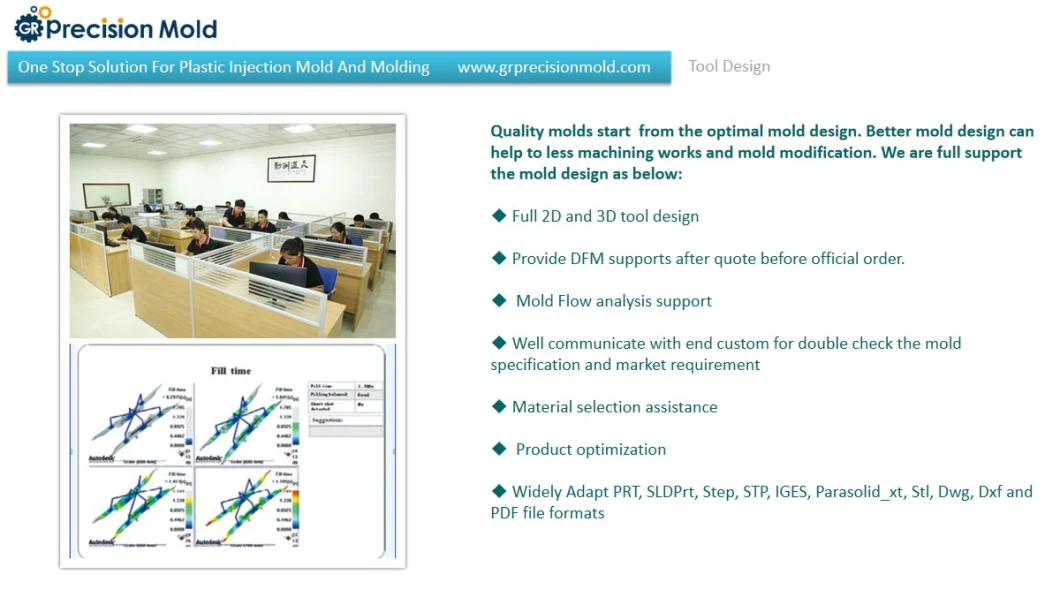 Main Industry We Service: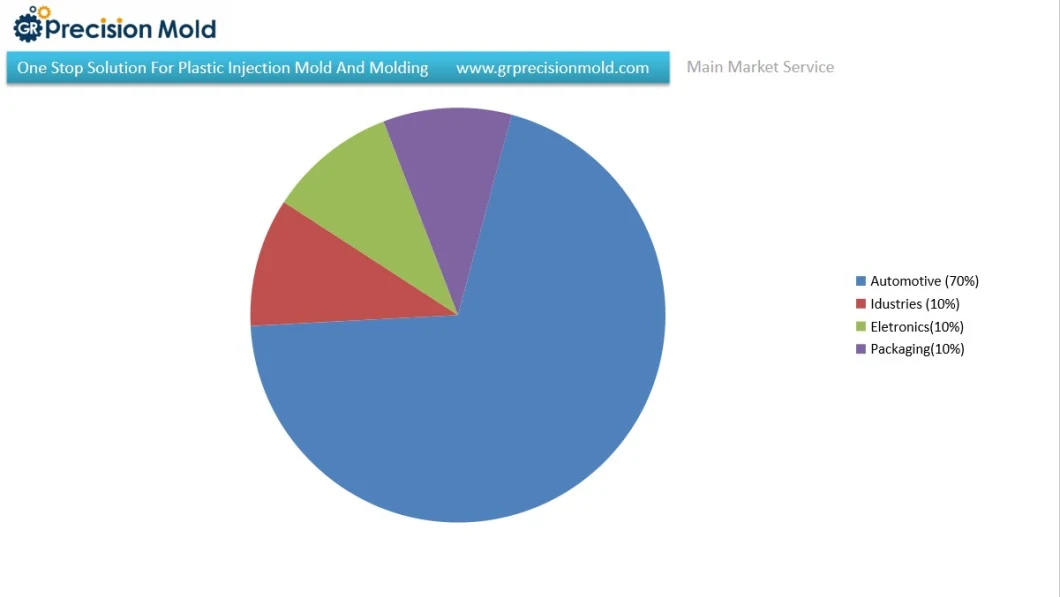 Main Market We Service: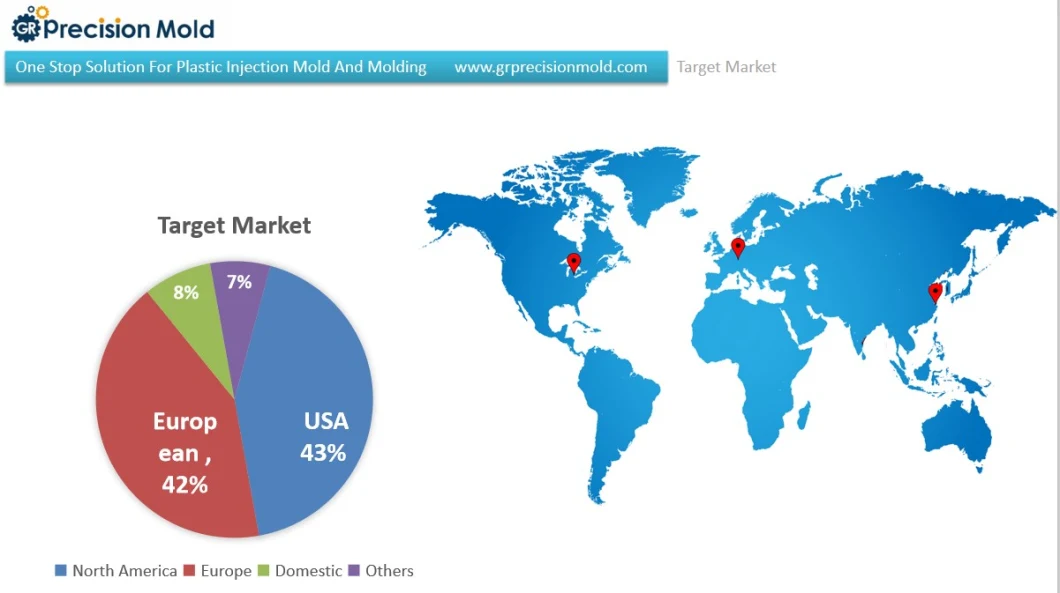 DFM Reports Example: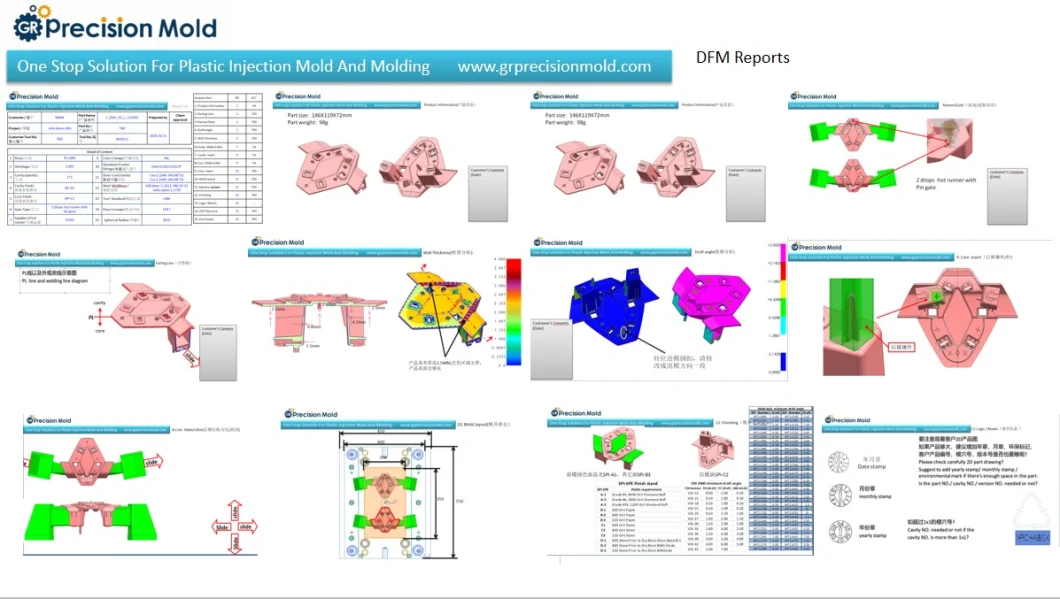 Mold Flow Example: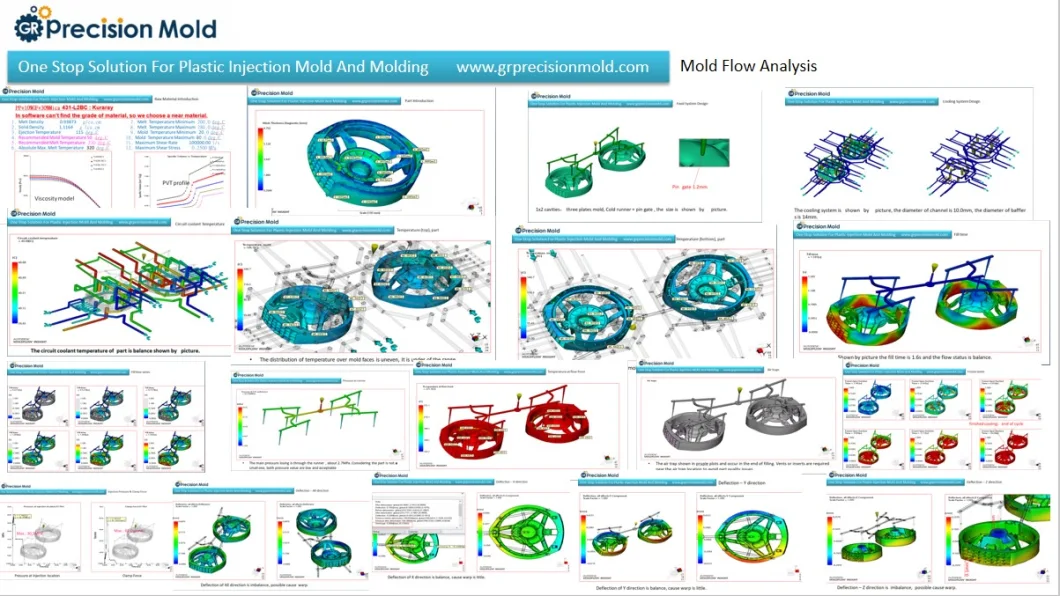 Project Management:
We believe in molds are must be with high quality first, each process is inspected, optimized and verified that it has been done correctly. At GR, each individual involved has a responsibility to ensure that the strict tolerances are met by actively participating in our continuous improvement approach.
We take the pictures and videos for you when the mold is testing. We do the "Check list" before mold testing to make sure everything has been full prepared before mold testing Detailed pictures and videos help you to control everything even not on site The T1 reports will list all questions and solution way Will provide all measurements for samples.
There are two important processes after mold shipping approval. It is small question in GR Precision but big problems for our customers. We do all mold checklist and inspect all mold components one by one to make sure everything has been fully prepared.
Good package and detailed pictures could help you to inspect the molds. Mold is well protected and packaged in a wooden box for shipment Submit "Shipment Report" to customer after mold shipment A full set of technical document is attached with the shipment Here we would like to take some auto parts for examples, GR team are confident to finish the complex structure and the delicate surface treatment of the molds.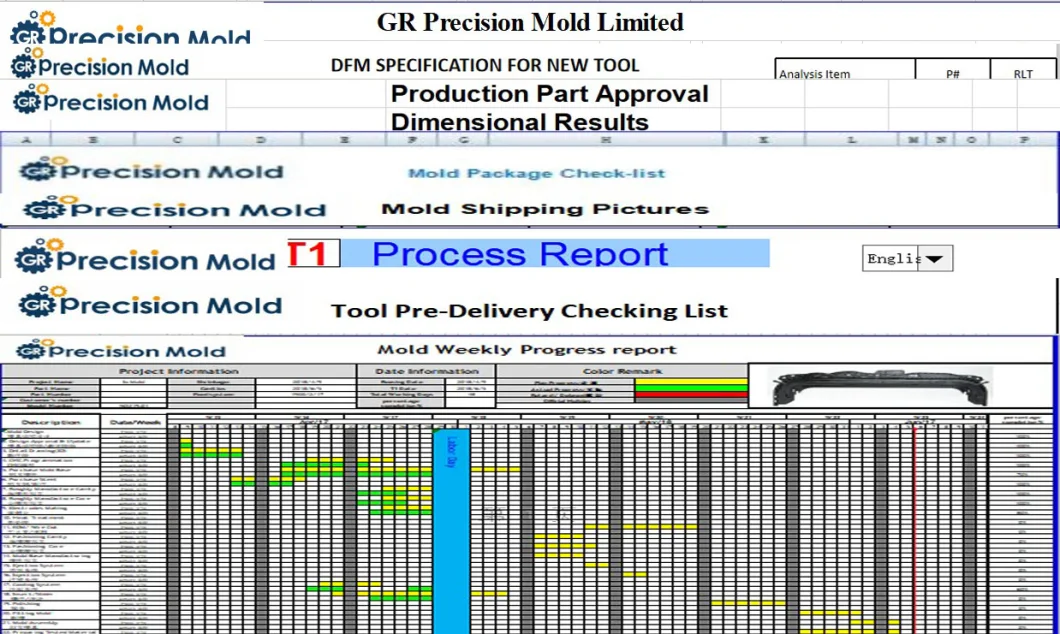 Equipement List: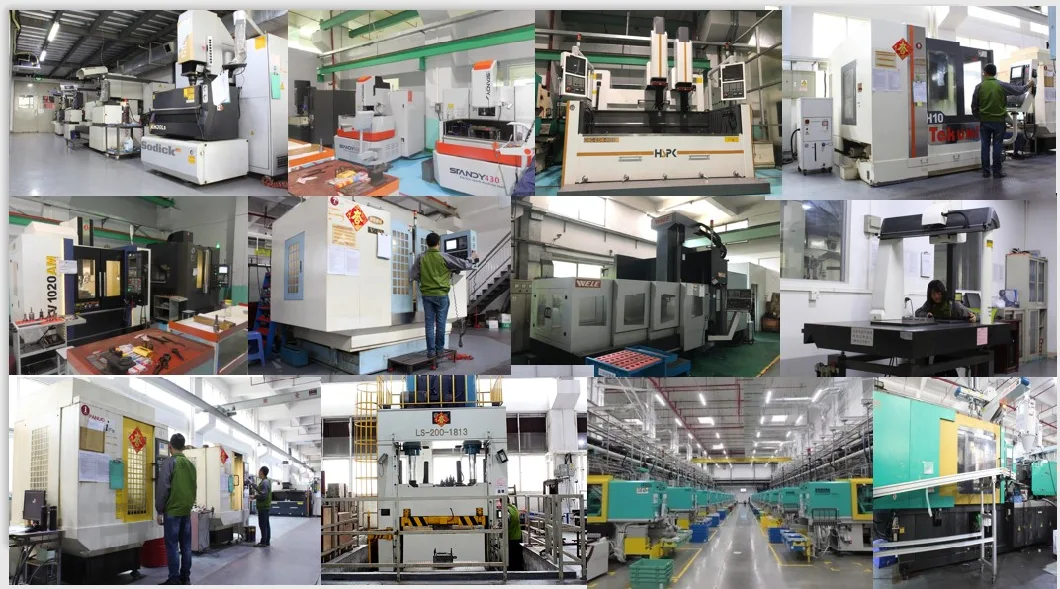 High Precision Machining: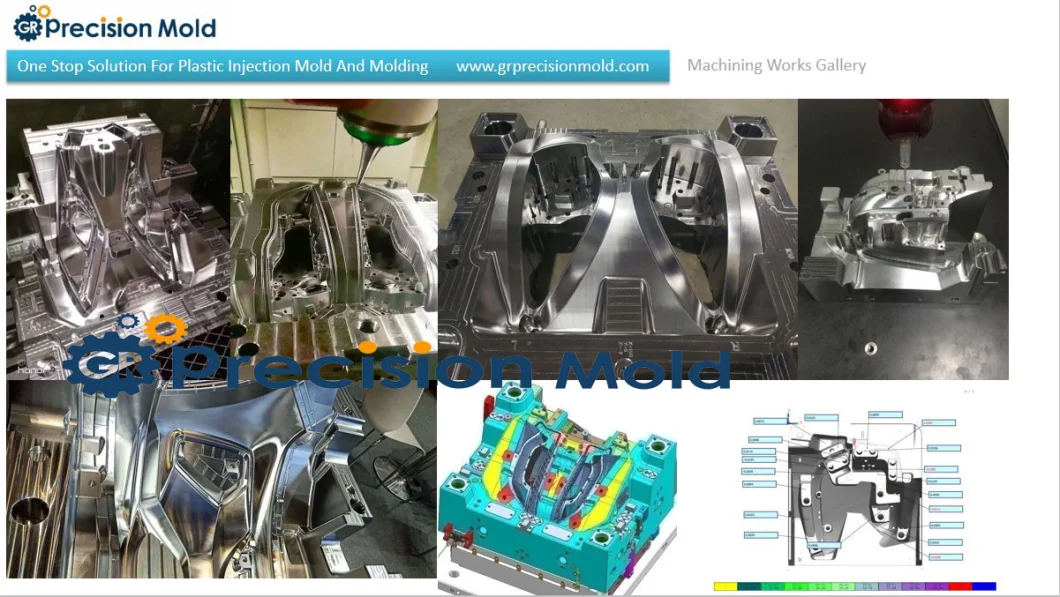 Anything we can do for your mold project, please feel free to contact us.

Ms Wendy
Sales Manager



USA Support: PO.Box#531, Buena Park, CA 90621
European Support: 199 route de Colombey 71370 OUROUX SUR SAONE France
China Facility Add: JinQiao Industrial Park,QingXi Town, DongGuanCity,GuangDongProvince,China 523740