Anona offers Wet and Dry Vacuum Cleaner. The product is ideal for industrial and commercial use. This type of vacuum cleaner is not a traditional one which will just clean the dust. One can use it for cleaning dirt from a liquid, wet or dry substance. Therefore, for premises or workshops where enormous dirt accumulates with regular spillages, the dry and wet vacuum cleaner is an easy solution.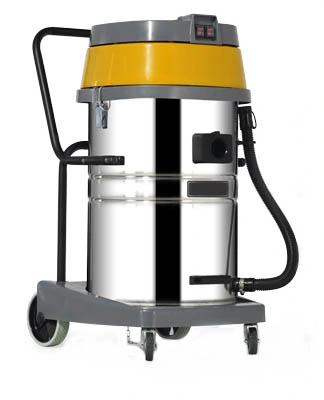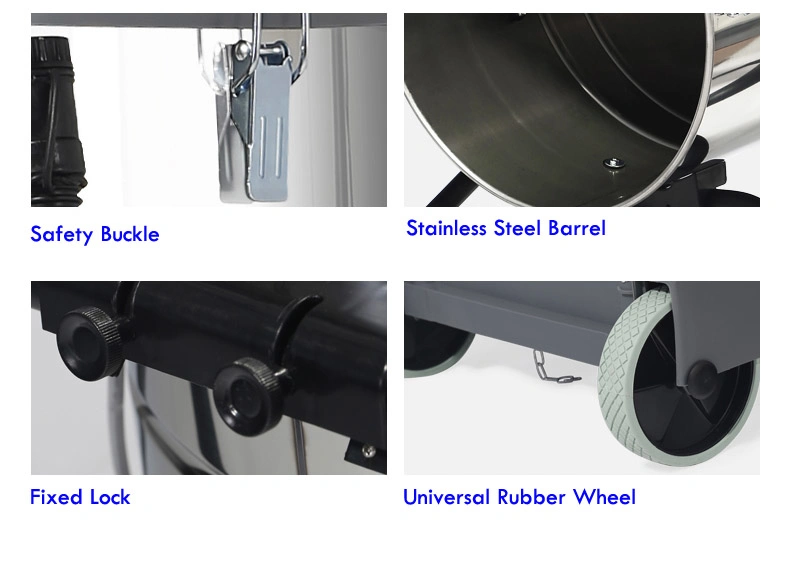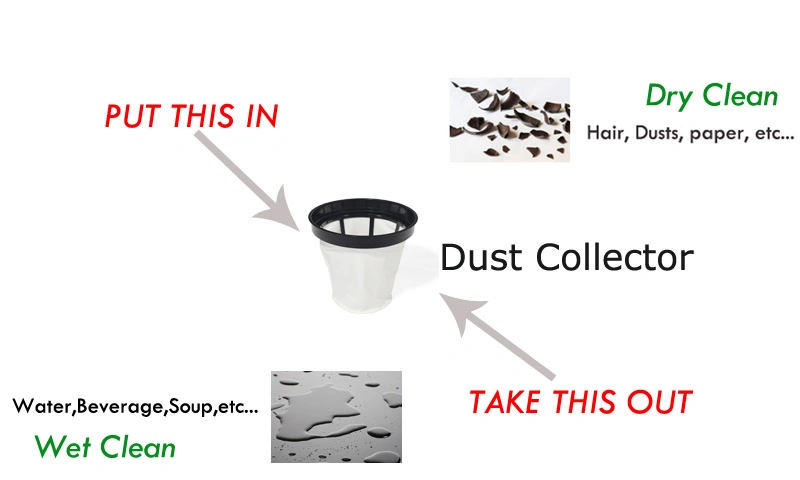 FEATURES OF WET AND DRY VACUUM CLEANER
Capacity is 70 L.

2000 Walt of Power.

Suck dirt particles from the liquid, dry and wet areas.

The capacity of the hose is 2.5 M.

Long flat beak gives a secure grip in function.

It has designed with stainless tube which makes it more durable.

Round rush generates more efficiency in performance.

Contains water vacuum rake.

Carries dust vacuum rake.

Comprised of safety buckle, stainless steel barrel and fixed the lock.

Universal rubber wheel makes it easy for the vacuum cleaner to move to and from one place to another easily.

There are two switches placed in the equipment.

The wet and dry vacuum cleaner is leakage and waterproof.
BENEFITS OF WET AND DRY VACUUM CLEANER
Its powerful suction capacity collects the entire waste and dust in the single hit.

It has enormous space to store dust and dirt.

Easier to clean any spillage. It has designed to collect dirt among different types of liquids.

It can use for cleaning out pipes and sinks, convenient to dust off particles from tiny and delicate areas of a vehicle.

Efficiently use for the dusting of vehicles in dry, liquid and wet areas.

Helpful in cleaning rugs and carpets.

The wet and dry vacuum cleaner can also use for buffing floors of hardwood.

The equipment is portable and can use for different cleaning jobs at different places. One can easily carry to clean up dry and wet spillages.

Moreover, it is faster in function through bucket and mops method, facilitates in cleaning the floor or equipment or tool and dried in few minutes.
ANONA AUTO REPAIR EQUIPMENTS include "Moveable Dust-Free Dry Sanding Set", "Shortwave Infrared Curing Lamp", "Tyre Changer", "Wheel Balancer", "Air Compressor" and so on.
ANONA CAR REPAIR TOOLS include "Air Hose Reel", "Electric Polisher", "Paint Booth Filter", "Paint Stands", "Masking Paper, Film & Tape" and so on.
For more details, please refer to our "Product Page-Auto Repair Equipments" & "Product Page-Car Repair Tools" .